Osor, Croatia 2020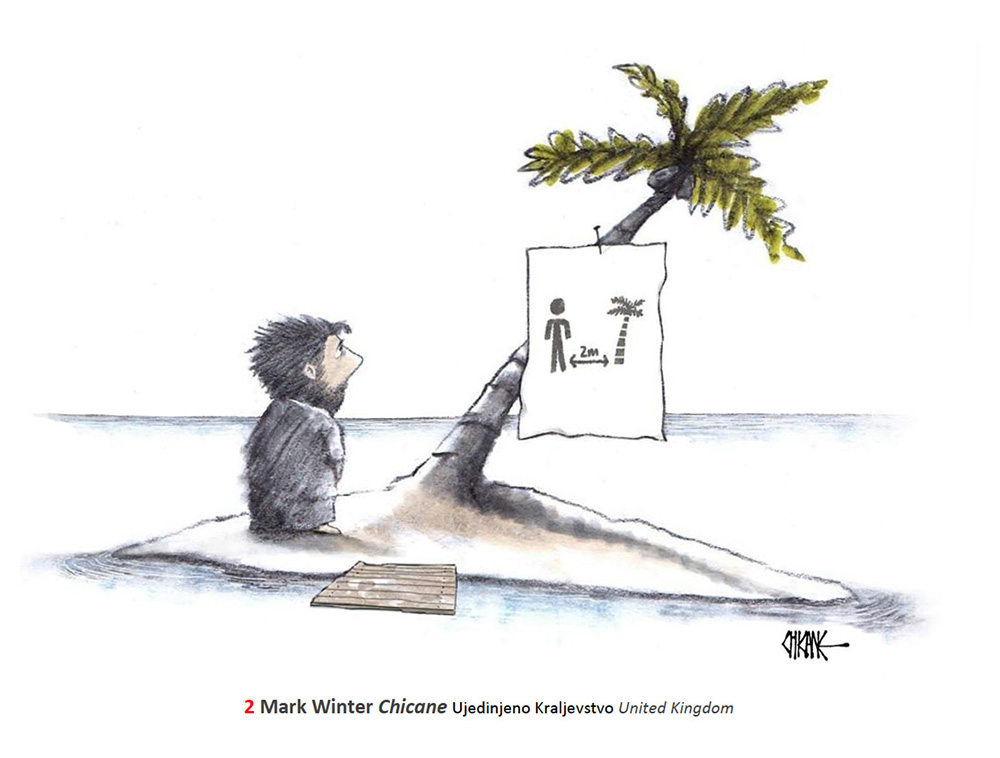 The OSKARfest International Cartoon Exhibition is held each year in the small, ancient village and port of Osor on the island of Cres in western Croatia, in the northern waters of the Adriatc Sea. A narrow channel, built in Roman times to enable sailing, separates the islands of Cres and Losinj.
Appropriately, the annual Cartoon Exhibition is dedicated to 'Island' themes.
The OSKARfest project was conceived and is organised by cartoonist and contemporary artist Dado Kovacevic.
Selected works are exhibited from July – October and visitors vote for the best cartoon by secret ballot.
The 2020 edition's theme was 'Health and Illness on a Desert Island', which was especially poignant given the presence of the global pandemic. It attracted work from 220 cartoonists from 49 countries. My entry was awarded 2nd, for which I received this unique, Dado hand-painted T-shirt, which he sent to me accompanied by this explanatory note:
"I hand-painted your shirt with textile printing inks. It represents your name on GLAGOLJICA, a historical Croatian script (since the 9th century, the ruins of a monastery of Glagolitic monks in Osor). The GLAGOLITIC ALPHABET is phonetic, one voice = one sign, so there is no letter W."

Dado Kovacevic